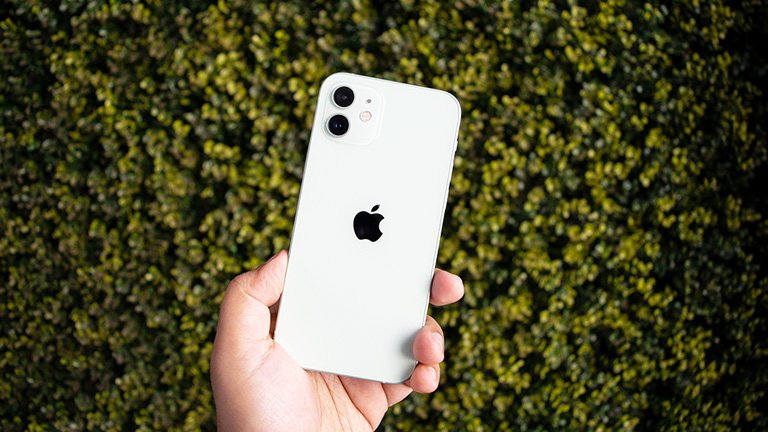 It's no secret that the iPhone is the most popular smartphone on Earth, and people love their iPhones because they are better than any other phone. Of course people also love Samsung and Google Pixel phones, but the the popularity of the iPhone is incomparable. One of the biggest reasons behind iPhones' supremacy is their early adoption of new technology. Yes, the iPhone is one of those phones with eSIM compatibility, like the iPhone 11 eSIM.
eSIM is a new technology that allows you to connect and use mobile data without a physical SIM card. This means no more swapping out your SIM card, which is perfect for people who often travel and need local data from oversea carriers. You can purchase and add local cellular data plans with online eSIM stores like eSIM Europe whenever you want.
But the main thing you need to know here is that not all iPhone models support eSIM. But you're in luck because we've made a list of the iPhone eSIM models that do. With prepaid iPhone eSIM, you can prevent expensive roaming charges easily by turning off auto-switching cellular lines in the setting.
So this guide will show you the different models of iPhones that support eSIM.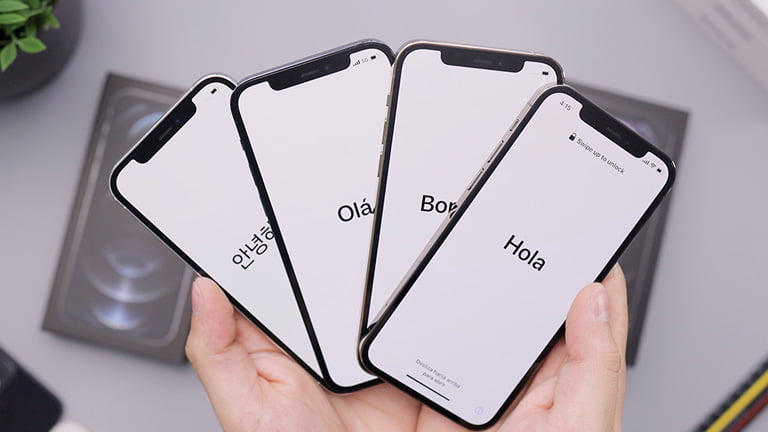 Complete List of iPhone models supporting eSIM – Updated Feb. 2023
Following is the list of iPhone models that support eSIM. You can go through the list to find out which iPhone model you have and if it supports eSIM.
iPhone XR

The iPhone XR was released in September 2018. It's the cheapest iPhone in Apple's lineup and is available in various colors. The phone features an LCD screen instead of OLED, which means its display won't be as nice or colorful as other iPhones.
iPhone XR is one of the earliest smartphones that support dual SIM with eSIM, which makes it a good option for people who need to switch cellular data plans for traveling. iPhone XR has dual SIM compatibility, with one physical SIM slot and one eSIM.
This means that you can use two different cellular plans on your iPhone XR at the same time. It also supports 4G LTE, which means it will work with any carrier that supports those networks.

iPhone XS, iPhone XS MAX

The iPhone XS and XS Max were also released in September 2018. These are the little expensive iPhones compared to the previous iPhone X, but have the best display and fastest processor. The iPhone XS series is also the one of first iPhone models that supports dual SIM card with eSIM, which means you can use two phone numbers or two different network carriers simultaneously.
You can switch between carriers using eSIM technology, which allows you to connect directly with your service provider without installing a physical SIM card.

iPhone 11, iPhone 11 Pro, iPhone 11 Pro Max

The iPhone 11, iPhone 11 Pro, and iPhone 11 Pro Max were released in September 2019. The new iPhone 11 devices feature a new gold color option, which people were excited about. The iPhone 11 series supports dual SIM cards with eSIM technology, and has an OLED screen.
This means that you can easily switch between network carriers whenever you want. The iPhone 11 eSIM is one of the biggest selling points of the new iPhone 11 models. You can install a secondary carrier plan without physically switching SIM cards. By just scanning the QR code, you can install and activate iPhone 11 eSIM easily.
Besides, the dual SIM compatibility also allows you to use 2 SIM cards at the same time. With the iPhone 11, you can keep your primary number for friends and family in your home country and use a local number for booking hotels or ordering taxis while traveling abroad. Furthermore, the same goes for the higher-end models of the iPhone 11 series: iPhone 11 Pro and iPhone 11 Pro max. Although these phones are a little expensive, they come with dual SIM support with an eSIM facility. Of course they have an awesome Super Retina XDR display with a well known triple-camera. Making them the most suitable option for people looking for top-notch devices that have dual SIM with eSIM support.

iPhone SE 2 (2020), iPhone SE 3 (2022)

The iPhone SE 2nd generation (2020) is one of the most reasonable iPhones available in the market right now. It comes with the latest Bionic chip of the iPhone 11 series and supports eSIM. Yes, you can use 2 different networks with cellular plans simultaneously on this affordable iPhone SE 2020 too!
The iPhone SE 3rd generation (2022) was released in 2022, with the same 4.7-inch Retina display as the second-generation iPhone SE. However, the iPhone SE 3 has improved with internal hardware components as iPhone 13 series, and also includes the A15 Bionic and 5G connectivity. As the latest iPhone SE series, iPhone SE 3rd generation supports eSIM that you can access to all mobile data networks around the world, with simple installation.
Both iPhone SE 2nd and 3rd generation have one physical SIM with iPhone eSIM facility that allows you to add a local data plan by installing an eSIM plan. So, if you are looking for an affordable mobile that supports iPhone eSIM, consider this cute little iPhone SE series.

iPhone 12, iPhone 12 Mini, iPhone 12 Pro, iPhone 12 Pro Max

Apple announced the new iPhone 12 series in September 2020. It is available in 5 different models: iPhone 12, iPhone 12 Mini, iPhone 12 Pro, and iPhone 12 Pro Max. It was the first time Apple has released so many models of iPhones at a time. The iPhone 12 Pro Max has a huge 6.5-inch display with no notch and you can choose your iPhone 12 from 4 colors: white, black, gold, or silver.
The best thing about these iPhone 12 series is that they include the most affordable iPhone 12 mini option along with high-spec iPhone 12 Pro and Pro Max. iPhone eSIM 12 series is also compatible with an eSIM so that you can use more than one cellular data plan on your phone! This means you don't have to switch back and forth between two physical SIM cards when traveling abroad.
With iPhone 12, you can easily use a secondary eSIM by purchasing and receiving instantly online whenever you want. You will be impressed with how convenient it is to use iPhone 12 eSIM.

iPhone 13, iPhone 13 Mini, iPhone 13 Pro, iPhone 13 Pro Max

The iPhone 13 series was released in September 2021 and is one of the newest iPhone series from Apple. Apple released 4 different types of new phones: the iPhone 13, iPhone 13 Mini, iPhone 13 Pro, and iPhone 13 Pro Max.
These phones have a massive 5G connection that allows you to download anything at lightning speed. Besides, all these iPhone 13 series come with dual SIM compatibility with iPhone eSIM support. So you can install and activate a secondary data plan by scanning the eSIM QR code.
The iPhone 13 series also has a massive battery of 4800 mAh, lasting more than two days on a single charge. The cameras are also excellent in quality and come with features like 4K recording at 60 fps.
With various photographic capabilities such as Night mode for selfies, Smart HDR 4, Dolby Vision HDR recording, iPhone 13 models include the prominent A15 chip. It would be perfect if you take aesthetic pictures and share them on social media by using eSIM data while you are traveling abroad with your perfect iPhone 13 series.

iPhone 14, iPhone 14 Plus, iPhone 14 Pro, iPhone 14 Pro Max

The iPhone 14 series was launched in September 2022. This series is another excellent choice for travelers who want to stay connected while on the go.
The highlight of iPhone 14 series is that Apple offers US customers an iPhone eSIM-only device without a SIM card slot. So iPhone 14 users who purchased the device in the US can add other primary and secondary carriers only with eSIM.
By removing the SIM card slot completely from iPhone 14 devices, Apple really showed that the era of eSIM is finally here. This device will be one of the remarkable iPhone series that brought a huge change in the telecommunications industry.
All other iPhone 14 series from other countries come with eSIM support and a dual SIM slot. You can use dual eSIM on the same device. This is perfect if you plan to travel abroad, since you can stay connected seamlessly with your friends and family by using a local eSIM data plan.
Last but not least, as Apple did for the last couple of new releases, this new iPhone series has a massive battery of 5500 mAh with support for fast charging. You can charge your phone from 0% to 100% in just one hour!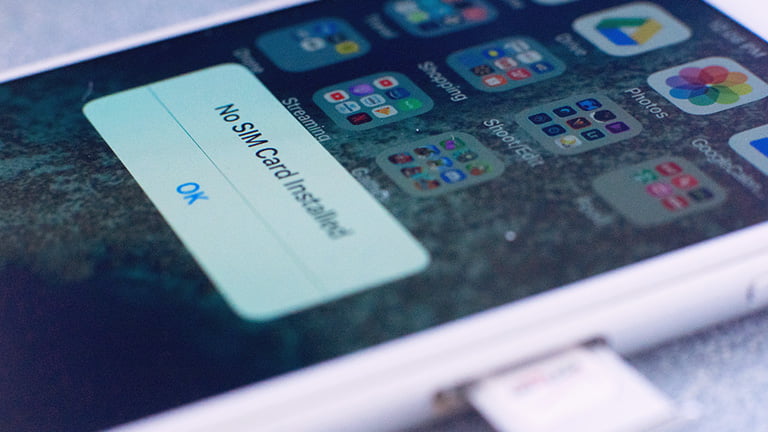 Which iPhone devices don't support eSIM?
To make sure your device actually supports iPhone eSIM, you should check the following conditions.
iPhone that is Carrier-locked

According to Apple, your iPhone must be unlocked to use 2 different carriers. If your device is locked, you need to contact your primary carrier to unlock it. It would be hard to contact them when you are in urgent situations to use eSIM. So if you plan to use eSIM, check your iPhone lock status ahead of time.

iPhone Purchased from Mainland China, Hong Kong, Macao

However, Hong Kong and Macao versions of iPhone have exceptions that support eSIM such as iPhone XS, iPhone SE (2nd and 3rd generation only) iPhone 12 mini and iPhone 13 mini.

iPhone X, iPhone SE 1 Generation, and older models.

People easily get confused about these 2 models because, iPhone XS series, iPhone XR series and iPhone SE generation 2 & 3 are compatible with eSIM.
iPhone 6 & iPhone 8 series were very popular, so people who have those devices use them for ages. Since Apple supports a new iOS update to some of the models, people often ask if they can use eSIM because they have the latest iOS upgrade version. However, you must need an 'eSIM compatible iPhone' to use eSIM.
To make it simple, all the iPhone models that aren't on the eSIM compatible iPhone list above don't support eSIM. Also, your iPhone must be unlocked from the carrier and not purchased from China, Hong Kong or Macao. If your device is not available for iPhone eSIM, you can use travel data only with a physical SIM card.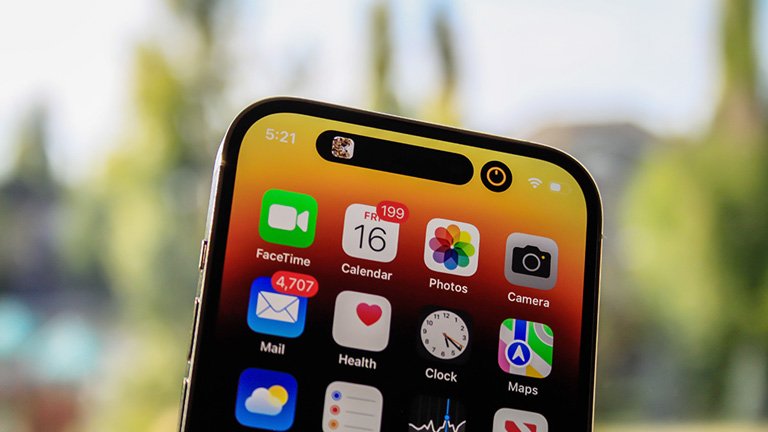 More about using iPhone eSIM
How do I check if my iPhone supports eSIM or not?
You can easily check if your iPhone supports eSIM by going to Settings – Cellular and looking at the Cellular Data section. If there is an option called "Add Cellular Plan" or "Add eSIM", your device supports eSIM. It would be better if you make sure your iPhone is unlocked and supports dual SIM by checking the IMEI numbers. If you don't have eSIM compatible iPhone, you need to learn how to change SIM cards to use local data at foreign country.
Will iPhone 15 models support eSIM?
All the iPhone 15 models will support eSIM, as per the news. But it needs to be clear if iPhone 15 models come with only eSIM like iPhone 14 US version or dual SIM with a physical SIM and eSIM facility. Apple hasn't officially confirmed this news yet. We will have to wait and see what happens with the upcoming iPhone 15 series.
Why should I use iPhone eSIM?
By using eSIM on the iPhone, you can easily add a local cellular data plan without taking out your physical SIM card. If you travel often, iPhone eSIM is perfect for you since it allows you to connect to local networks in different countries without hassle. You can even use iPhone's great feature such as FaceTime and iMessage with eSIM. You can easily install eSIM on your iPhone simply by scanning the QR code. Also, there are a lot more different reasons why you should use eSIM with an iPhone, and eSIM is one of the best ways to use iPhone internationally. So, if your iPhone supports eSIM or you are planning to purchase a new iPhone that features eSIM, you should definitely use this amazing digital feature.