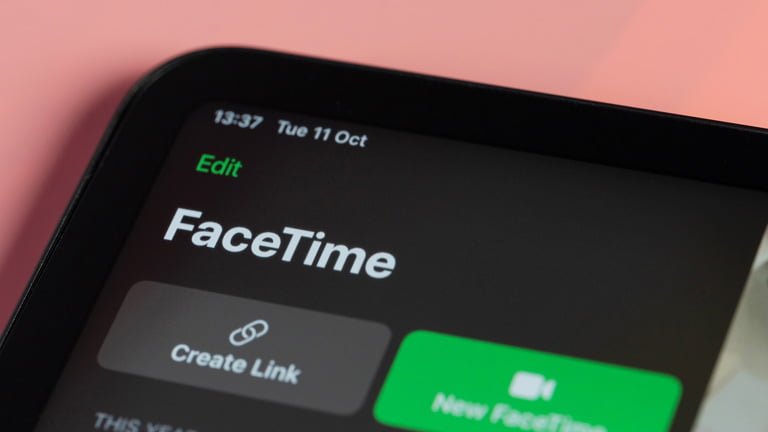 Thanks to improvements in internet speeds, video calling is now a popular means of communication in almost every part of the world. Communicating face-to-face is way more immersive and intimate than sending texts or making traditional calls. FaceTime is among the most common video calling apps, thanks to its reliability and, of course, the popularity of the iPhone.
Unlike other video calling apps, FaceTime only works on Apple products, including the iPhone, Mac, and iPad. So before using Apple's FaceTime, you must ensure that the people you intend to communicate with have at least one of the Apple devices we have listed.
One of the popular questions most people ask about FaceTime is "Is FaceTime free internationally?" In this article, we will answer this question in detail and provide you with useful tips on how to use FaceTime for free whenever you travel. Without any further ado, let's delve right in!
How FaceTime works
As mentioned earlier, FaceTime is the default video calling app on all Apple devices, including the iPhone, iPad, and Mac. To use FaceTime, you must have an Apple ID. Some might be confused that FaceTime is the same as cellular calling with a number. However, like any other video app, using FaceTime is not a cellular calling and it requires you to have a stable internet connection. Now that FaceTime supports full HD video calls, you will need to have a fast and stable internet to take advantage of this feature.
Is FaceTime free internationally? Can you FaceTime internationally?
Yes, FaceTime is free to use internationally and you won't be charged an extra international calling fee, because it works with data (WiFi or cellular data.) Making FaceTime calls is free whether you are at home or on a trip. Your carrier will not charge you any extra fee for using FaceTime, unless you are subscribing to a data plan. All you need to have data bundles and a stable internet connection (LTE or 5G preferably). You can also make FaceTime calls using a WiFi connection if you can access one.
It should be noted that FaceTime is not supported in some regions, such as the UAE, which banned all forms of internet calling. However, if you intend to travel to Europe and other western countries, FaceTime is allowed, and it is free. FaceTime is a great alternative for travelers since it only requires subscribing to a data bundle and no other extra fees.
However, FaceTime takes a significant amount of data, especially if you want to make high-resolution video calls. That's why it is important to choose fairly priced data bundles to avoid incurring huge costs of FaceTime calls whenever you travel.
Is FaceTime free internationally using WiFi?
Yes, Facetime is free to use internationally when you are connected to WiFi. Facetime calls made over WiFi do not incur any additional charges, regardless of whether you are calling someone in your own country or overseas. But as we mentioned earlier, you and the person you are calling need to have an Apple device that supports Facetime, and the person you are calling also needs to be connected to WiFi or cellular data.
Is FaceTime free internationally using cellular data?
Yes, FaceTime is also free internationally, even when connected to cellular data. So, if you don't have access to a WiFi connection, you will still be able to communicate with your people back home as long as you have data on your device. You will be using your data plan that you subscribed or added on your device for FaceTime, not the local calls, so there won't be any extra charges for FaceTime only. If you care about security, using cellular data on your device is a much better alternative than public WiFi.
How to use FaceTime internationally
To use FaceTime internationally, you need to have an Apple device that supports it and your Apple ID logged in. The devices that support FaceTime include iPhone 4 or later, iPad Pro (all models), iPad 2 or later, iPad mini (all models), iPod touch 4th generation or later and all Macs that support macOS 10.9. 2 or later.
The good news is that FaceTime comes pre-installed on all these devices. You can follow the steps below to set up and get started using FaceTime.
You need to ensure your device is connected to the internet.
Once you are connected to the internet, launch the FaceTime app.
Log into your devices with your Apple ID if you are not signed in.
Start making calls. You can call anyone using their phone number or their email address. If the phone number doesn't work, try using their Apple ID email.
To make a call, simply tap the "video" button to initiate the call. Make sure the other person is connected to the internet. It is usually best to inform them about the call ahead of time. To end the call, tap the same button you used to start the call.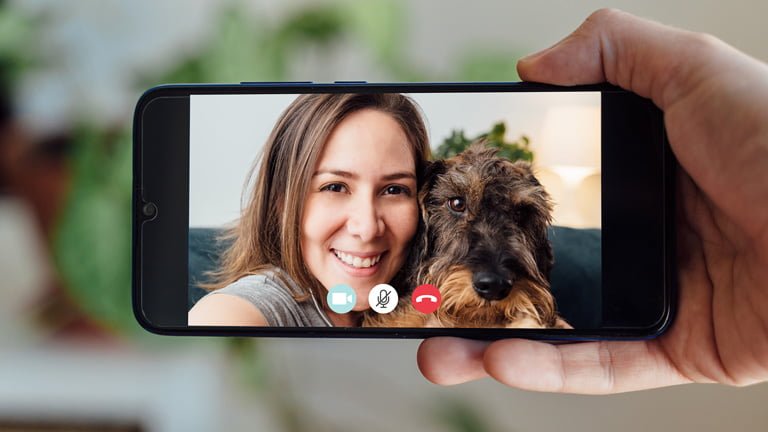 FAQ about using FaceTime
How much data does FaceTime call use?
The data consumed depends on the video quality you choose. In most cases, a FaceTime audio call uses about 3MB of data per minute. Video calls usually take about 15MB of data per minute for a standard-quality call and up to 70MB of data per minute for a high-quality call. Compares to other video apps, FaceTime can be used with less data.
Do FaceTime calls cost money?
All FaceTime calls (audio and video) are free if your device has internet access. (WiFi or cellular data). If you don't have WiFi, it is best you research price-friendly data plans since FaceTime uses much data, especially if you intend to make several lengthy calls.
Who pays for a FaceTime call?
FaceTime calls made over WiFi, or cellular data are free of charge. Neither Apple nor your domestic provider will charge for making FaceTime calls. If you have an active data bundle or a WiFi connection, you don't need to pay any extra money to make FaceTime calls.
Is FaceTime better than calling?
In most situations, FaceTime is better than traditional calling. It can provide a more immersive and personal experience, especially for video calls. Seeing the person you're talking to can help you feel more connected. With the recent version of iOS, FaceTime also has new cool features, such as SharePlay, that many people find very useful.
Final thoughts
As mentioned throughout the article, FaceTime is a free service for anyone with an Apple device that supports it. Not only that, you can use FaceTime for free also internationally. Whether you are connected to WiFi or cellular data, neither your carrier nor Apple will charge you for using FaceTime. However, if you need to avoid incurring huge cellular data charges, you may want to consider checking out eSIM Europe's eSIM data plans.
eSIM Europe offers reliable and affordable data plans that you can choose from depending on your budget and the countries you plan to visit. Whether you need unlimited data for several days or a fixed amount of data to make a single FaceTime call, eSIM Europe has got you covered.
Related Articles