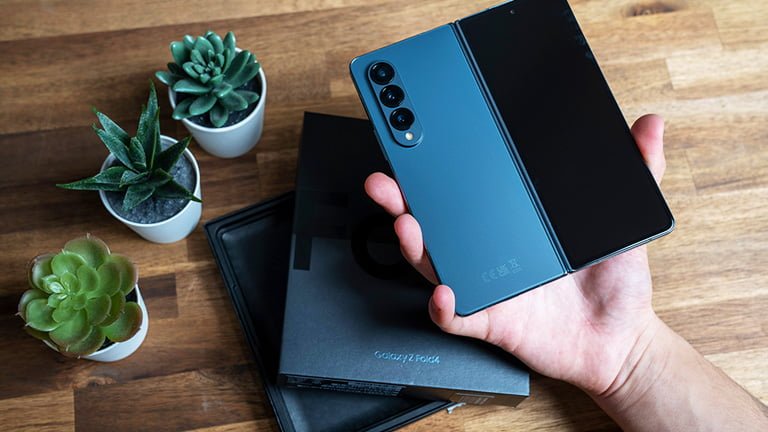 People have long been drawn to Samsung phones for their superior design, durability, and features. One feature that sets them apart from other phones is the ability to use an Samsung eSIM. An eSIM or embedded SIM card is a virtual sim card that allows you to switch between mobile networks without changing physical cards. In Europe, more and more Samsung phones are now offering eSIM support, making it easy to switch between providers or have multiple phone numbers on the same device.
This blog will discuss which Samsung phones support eSIM, which Samsung phones don't support eSIM, and how you can check if your Samsung phone has eSIM capability.
So, let's get started.
Why do people choose a Samsung phone?
Samsung phones have been a popular choice among most people for many years.Along with another famous smartphone models like iPhone and Google Pixel, Samsung has become a leader in the technology industry, providing users with smartphones packed with features that are appealing and beneficial. One of the great features you can expect from Samsung phones is dual SIM with eSIM. 
This provides users with support for physical SIM cards and eSIMs, which can connect to different mobile networks without switching out the actual card itself. According to the experts, although Apple has dropped support for physical SIM cards in their new iPhone 14, Samsung will stick to this dual SIM feature until the Samsung Galaxy S23 is released in February 2023.
Samsung's commitment to providing their customers with up-to-date, high-quality phones with great features makes them a leading phone choice for many people worldwide.
What is eSIM on Samsung phone?
eSIM is a built-in electronic SIM on modern Samsung phones. This technology allows users to store their mobile connection information in the embedded SIM instead of using a physical SIM card.
This makes it easier for users who travel between countries or network providers, as they don't need to buy new SIM cards each time. Samsung phone models such as the Galaxy Z Fold and Galaxy Z Flip were released, and some of the later models Samsung eSIM support eSIM feature, enabling two cellular connections simultaneously with the Dual SIM feature.
With this technology, you can be connected to the data from your supported local eSIM network to connect without worrying about changing the actual physical SIM cards.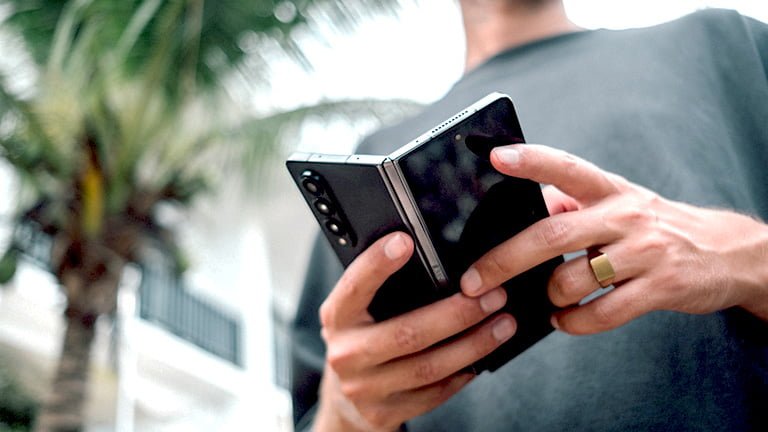 Complete List of Samsung phone supporting eSIM – Updated Feb. 2023
Samsung has released hundreds of mobile phones with various features and capabilities over the years. Some Samsung phones have Samsung eSIM support, while others do not. To find out which Samsung phones support eSIM, read the following.
Samsung Galaxy S22 Ultra 5G, Samsung Galaxy S22+ 5G, Samsung Galaxy S22 5G

The highly-anticipated Samsung Galaxy S22 series was released in early 2022 and has since been widely acclaimed for its stylish design and features.
Featuring dual SIM support with eSIM compatibility on all three flagship phones – Ultra 5G, S22+ 5G, and S22 – these devices make a premium choice if you want to stay connected without compromising style or performance.

Samsung Galaxy S21 Ultra 5G, Samsung Galaxy S21 5G, Samsung Galaxy S21+ 5G

Samsung's Galaxy S21 Ultra 5G, S21 5G, and S21+ 5G set a new benchmark with their innovative features. Not least among these is the dual-SIM capability – giving users the freedom to enjoy both physical SIM networks and eSIM without sacrificing one for another.
Released in January 2021, this smartphone series marks an impressive evolutionary step from Samsung's previous models and demonstrates why it continues its position at the top of the market today!

Samsung Galaxy S20, Samsung Galaxy S20+

The Samsung Galaxy S20 and S20+ provide an advanced performance with the enhanced Super AMOLED Infinity-O display, 5G compatibility, and improved camera features. However, some users have encountered slight overheating due to its powerful hardware components.
Fortunately for those who need dual SIM support on their device, these phones offer eSIM capabilities that seamlessly make it convenient to switch between different providers.
They are excellent choices as high-spec mobile devices provide superb user experience at a competitive price.

Samsung Galaxy Z Flip 4, Samsung Galaxy Z Flip 3, Samsung Galaxy Z Flip

Samsung introduced its next-gen foldable devices, the Galaxy Z Flip February 2020 and consecutively released Galaxy Z Flip 3 5G in August 2021 and Galaxy Z Flip 4 in August 2022. Offering users a sleek clamshell design that utilizes advanced folding technology, these phones provide an elevated user experience compared to their predecessors.
However, various issues have been reported regarding durability due to delicate construction and heat dissipation from high-performance components, which can affect battery life compared with other models at similar price points.
Nevertheless, both Samsung's latest phones offer dual SIM support and eSIM compatibility for added convenience and flexibility.

Samsung Galaxy Z Fold 4, Samsung Galaxy Z Fold 3, Samsung Galaxy Z Fold 2

The Samsung Galaxy Z Fold 2 was released in September 2020, Samsung Galaxy Z Fold 3 was released in August 2021 and Samsung Galaxy Z Fold 4 in August 2022. They are the successors of the original Galaxy Fold, offering users a larger foldable display with improved design and some unique features.
These phones are praised for their large screens, improved design, 5G support, and advanced camera features. However, some users have reported durability issues with the device due to its delicate nature.
Besides, Samsung Galaxy Z Fold 2 & 3 and Galaxy Z Fold 4 provide a dual SIM facility where you can use one Physical SIM and an Samsung eSIM. This allows you to have multiple carriers on the same device, making your life easier while traveling abroad.

Samsung Galaxy Fold

In 2019, Samsung brought a revolutionary design to the world – its foldable smartphone. The Galaxy Fold offers an expansive 7.3-inch AMOLED display for users when unfolded and conveniently transitions into a pocket-friendly 4.6-inch size when closed with just one flip of the phone's screen hinge mechanism.
Although criticized for potential fragility early on, this device features dual SIM capabilities plus eSIM support that has been widely praised by tech experts alike – making it a great cost-effective choice for those looking to save money while traveling abroad or wanting two different carriers connected at once!

Samsung Galaxy Note 20 Ultra, Samsung Galaxy Note 20+, Samsung Galaxy Note 20

The Samsung Galaxy Note 20 Ultra and Samsung Galaxy Note 20+ were released in August 2020. They are part of the flagship Galaxy Note series, offering a big display with an S Pen stylus powered by a Qualcomm Snapdragon Plus octa-core processor.
These phones come with dual SIM with eSIM support. Additionally, they come with various advanced features, such as wireless charging and 5G support.
The Samsung Galaxy Note 20 series is a great choice if you want a reliable phone with Samsung eSIM feature. It offers great performance, advanced features, and a large display making it one of the best phones in its class.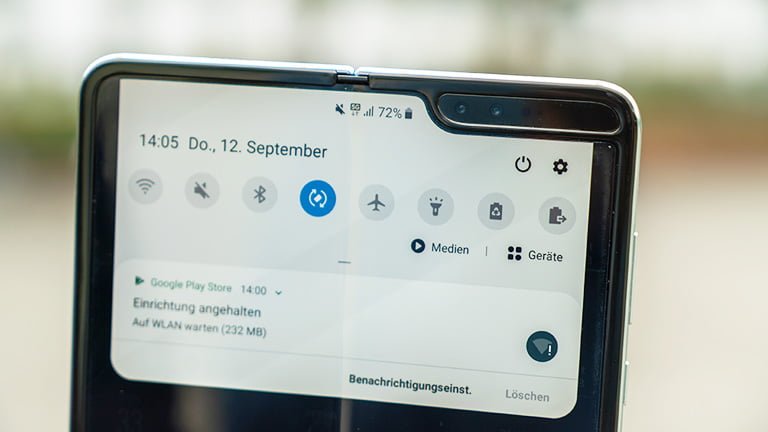 Which Samsung phones don't support eSIM?
While Samsung phones have become increasingly popular, only some are equipped with eSIM compatibility. Samsung phone users who want to use eSIM must check if their Samsung device supports eSIM with the following list below.
All Carrier-locked Samsung phone

Carriers that lock their Samsung phones do not typically allow eSIM functionality. This applies to all other devices for using international data service from another country. Ultimately, users should check the details of their region's specific device before choosing a Samsung model that supports eSIM or any other carrier lock-ins.

All Samsung S20 FE/S21 FE models, USA version of Samsung S20 & S21 models

The Samsung Galaxy S20 and S21 series and above are compatible, but other devices such as the Samsung Galaxy S20 FE, Samsung Galaxy S21 FE and the USA versions of Samsung S20 & S21 won't support eSIM. However, Canada and US versions of the Galaxy S21 series (except for FE models) may be compatible with eSIM when updated to One UI 4 Software.

USA version of Galaxy Z Flip 5G, USA & Hong Kong versions of Samsung Note 20 Ultra and Samsung Galaxy Z Fold 2 models

Samsung Galaxy Z Flip 5G from USA and USA and Hong Kong versions of the Note 20 Ultra and Galaxy Z Fold 2 also not compatible with eSIM.

Samsung phones from certain countries like South Korea

Samsung devices from South Korea are not compatible with eSIM. Only Samsung Galaxy Z Flip 4 and Samsung Galaxy Z Fold 4 purchased in South Korea are eSIM compatible because of the South Korean domestic carriers.

Samsung Galaxy device that released with Note 10 or Galaxy S10 or before as below:

Samsung Galaxy Note 9, Note 10, Note 10+ or Note Lite eSIM is not compatible
Samsung Galaxy S10, S10e, S10 Lite or S10+ eSIM is not compatible
Samsung S9 or S9+ eSIM is not compatible
Samsung S8 or S8+ eSIM is not compatible
Samsung S7 eSIM is not compatible
The Samsung Galaxy Note 20 series, S20/S21/S22, and Galaxy Z Flip 5G are great choices for travelers using dual SIM support and eSIM functionality. Some versions of the S21 series may require a software update to use Samsung eSIM capability. So, if you are looking to buy a phone with eSIM support, make sure to check the device details and whether it is unlocked or not.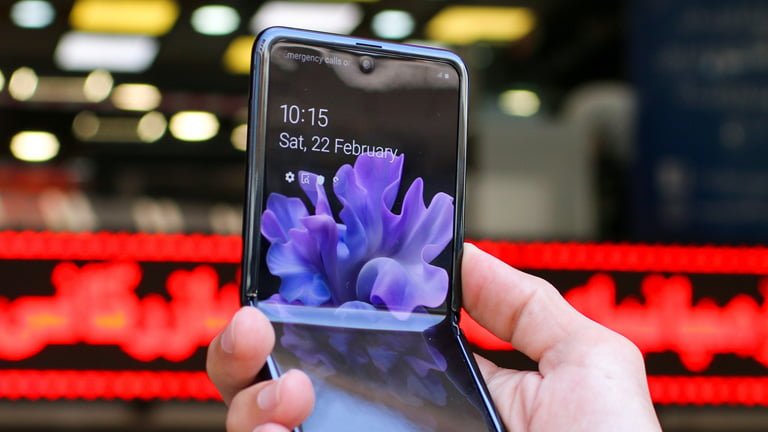 How do I check if my Samsung phone supports eSIM or not?
Make sure that your Samsung phone is unlocked
To check Samsung eSIM compatibility, the first step is to find out if it is unlocked. To determine this, go to [Settings] and then [About Phone]. Within that sub-menu, you can find the [Status], which will show all the information you need.
If the status states "Network locked," "SIM card locked," or "SP locked," then your device is unfortunately not suitable for use with another service carrier. However, if the status reads as "Unlocked," you know your device can use other carrier service, and you can enjoy advanced features such as dual SIM capabilities!
Make sure that your Samsung phone supports dual SIM
Your device needs to have 2 IMEI numbers to support dual SIM. You can easily check them on your [Settings] – [IMEI information] to see if you have 2 IMEI numbers. If the "IMEI (eSIM)" is displayed, it should mean that your device supports eSIM. If not, your device may support dual SIM with 2 physical SIM cards, not eSIM.
Make sure that your Samsung phone supports eSIM
Check if you can find the [Add Mobile plan] button in your [SIM Card Manager] menu in the [Settings]. If you can find it, you can think of your device as an eSIM compatible device. If you scan the QR code, and your device says "Add to the smart device / watch", there is a high possibility that your device isn't compatible with Samsung eSIM.
Do Samsung Galaxy S23 support eSIM?
The much-anticipated release of Samsung Galaxy S23 is soon expected to arrive in the market with a host of impressive features and technology. While there have been many speculations about the specifications and features, one exciting feature that needs to be noticed is Samsung eSIM compatibility.
Yes, Samsung Galaxy S23 will be the one of the major Samsung devices to support eSIM, making it even more convenient for its users. With this feature, you can make your device go online with just a few taps, eliminating the need for physical SIM cards.
Keep your fingers crossed because this might be the most advanced device so far by Samsung, which will change the market trends with its exceptional specifications.
4 Reasons why you should use Samsung eSIM if your Samsung phone supports eSIM
If you have a Samsung phone that supports an electronic Subscriber Identity Module (eSIM), there are a few great reasons why you should use it!
First, the eSIM is incredibly convenient because it removes the need for any physical card and can be easily purchased online. Receive one instantly via email; no need to wait for snail mail.
Next, you won't have to fiddle with a physical SIM card and swap them out if you want to change service carriers – all you need is to scan the QR code and change your settings. Since it will help you to use dual SIM with dual numbers, no dual phones are needed at all.
Lastly, anyone traveling abroad or living overseas can access various virtual operators who offer low-cost service plans on the eSIM network.
If you are traveling across Europe and looking to buy an eSIM plan, look no further than eSIM Europe. They have plans to fit every budget and provide an easy way to activate your eSIM.
So save yourself the hassle and start using Samsung eSIM feature today, because eSIM is cost-effective, highly practical, and unmatchable in speed & convenience!