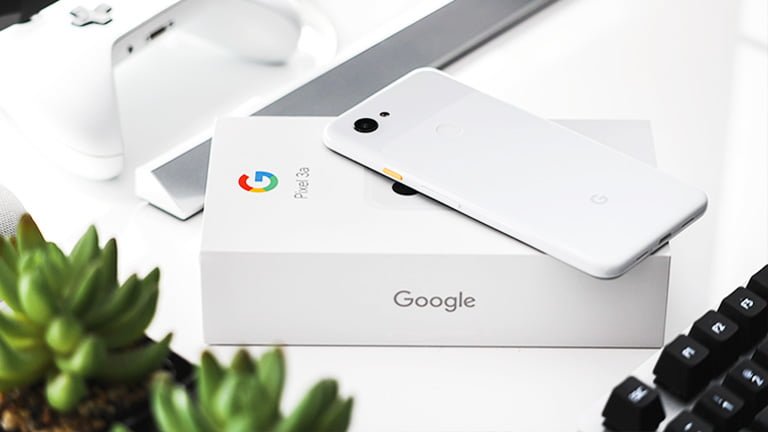 Google Pixel phones are one of the most advanced Android devices on the market, offering a wide range of features and settings. One exciting feature many Google Pixel phone users may need to be aware of is eSIM support. Pixel eSIMs are electronic SIMs that allow you to switch operators easily by downloading profile settings from another operator into your phone's operating system over the air, eliminating the need to buy a physical SIM card or visit a retail store.
So if you want to know which Google Pixel phones come with eSIM support, read on! Let's discuss all the details in this blog post so you can make an informed decision when it comes time to get yourself the right device with reliable digital connectivity.
Why do people choose a Google Pixel?
Google Pixel is known for its premium features and design quality, making it an enticing choice for smartphones with powerful technology. Its flagship camera delivers superb image quality, Google Assistant provides fast access to practical tasks, and extended Android support lets users stay updated on the newest versions of their favorite apps.
Moreover, Google released its new Google Pixel 7 series in October 2022, including the first dual eSIMs for Android phones, giving users even more freedom and flexibility when using their devices. All these features add to the overall appeal of this powerful line of phones and make Google Pixel an attractive choice to consider.
What is eSIM on a Google Pixel?
eSIM, or embedded SIM, is a small chip that contains information normally stored on a physical SIM card. It works like a typical SIM card and allows the device to connect to wireless cellular networks.
eSIM technology is found most commonly on Google Pixel smartphone models, allowing users to enjoy the convenience of using two SIM cards simultaneously without needing to swap physical SIM cards.
The Pixel 3, and 3a are limited in their eSIM support; only certain devices bought from certain locations may work. However, with the Pixel 4 and later models, its Dual SIM feature has been enabled so users can experience more of the power of eSIMs without limitation.
Besides, the older Google Pixel phones provide an eSIM facility with a physical SIM option. But recently, Google Pixel 7 was launched with a dual eSIM feature, allowing users to use two eSIM cards simultaneously.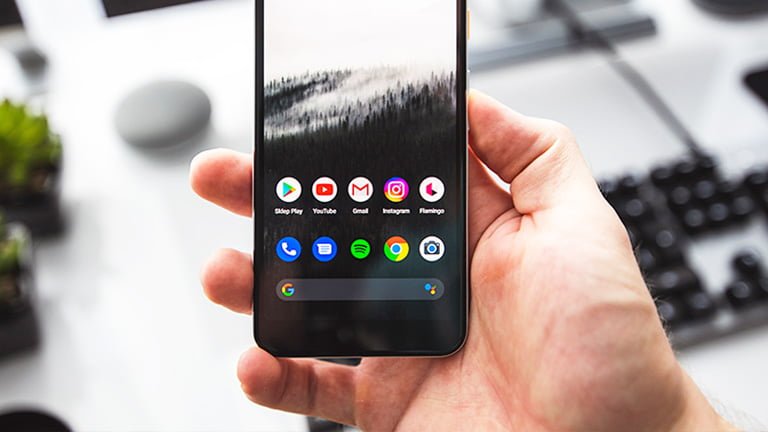 Complete List of Google Pixel phone supporting eSIM – Updated Feb. 2023
Following is the list of Google Pixel phones that support eSIM. So check if your Google Pixel is compatible with eSIM here.
Google Pixel 3 & 3 XL, 3a & 3a XL* (Limited eSIM support)

Google Pixel 3, 3 XL, 3a, and 3a XL were released in October 2018. These phones are the first Google smartphones to support eSIM, which means they can be used on any carrier.
But some things could be improved when it comes to eSIM support. For example, Pixel 3 has a dual-SIM option that can be used with one physical SIM card and one eSIM card. But you can't have two different carriers simultaneously on Google Pixel 3 that were bought from certain local carriers or countries, as Google doesn't allow it.
You will have to use both Physical SIM and eSIM of the same carrier if you have a limited eSIM support Google Pixel device. This is different from having two physical SIMs, which allow you to use different providers simultaneously.
So if you want to buy Google Pixel 3, 3XL, 3a, or 3a XL, you should be aware of its eSIM limitations. Specific requirements for Google Pixel 3 series for using eSIM will be discussed later in this article.

Google Pixel 4, 4a & 4 XL

Google Pixel 4, 4a & 4 XL were released in October 2019 with features like improved camera quality and overall performance. These phones come with a Dual SIM facility and can be used with one physical SIM card and one eSIM card.
Unlike the earlier models, this allows you to use two different carriers at the same time on these phones with Google Pixel eSIM feature.

Google Pixel 5, Pixel 5a

The Google Pixel 5 is another amazing smartphone from Google, released in October 2020. It has a lot of amazing features, such as an OLED 90Hz display and 4K at 30/60fps video resolution.
Google Pixel 5 also comes with a Dual SIM facility, allowing you to use one physical SIM and an eSIM simultaneously with different carriers. You can even use them with international carriers when you travel abroad.
You can find out which network is used for calls and data from the settings menu by clicking on the Mobile networks option.

Google Pixel 6, 6a, 6Pro

The Google Pixel 6 is the next flagship smartphone from Google. It was released in October 2021. Google has included many amazing features in the Google Pixel 6 series smartphones like Gorilla Glass 6 protection, Google Tensor chipset, Mali-G78 MP20 GPU, and dual 50 MP camera.
Besides its amazing features, it also includes a dual SIM facility that supports both a physical SIM card and an eSIM. So, you can use both at the same time while traveling abroad. For instance, if you use a Pixel 6 dual SIM device and travel to Europe, you can keep your domestic carrier line as primary line and add eSIM Europe as secondary carrier line for Pixel 6 eSIM.
The Google Pixel 6 series smartphones are the favorite for frequent travelers because of their camera and battery performance. Besides, their eSIM facility allows users to use multiple carriers simultaneously while traveling from one location to another. You can easily switch your Pixel 6 eSIM to the suitable eSIM Europe data plan while you are traveling.
So, if you are looking for a smartphone that is good for travel, go for Google Pixel 6 series with eSIM. These Google Pixel 6 devices are also available at a reasonably discounted price due to the release of the new Google Pixel 7 series.

Google Pixel 7, 7a, 7Pro

As you may know, Google has recently launched their most powerful smartphones, Google Pixel 7 & 7 Pro, in the market, and they have made a good impact among the users in October, 2022.
The biggest reason behind Google Pixel 7 & 7 Pro's successful launch is their high-end hardware and software specifications. The Google Pixel 7 series smartphones are powered by the Google Tensor G2 processor, which is said to be the most powerful processor available in the market right now.
Also, these smartphones have been equipped with 8GB of RAM and 128 or 256GB RAM. That's not all; these devices come with a 50 MP primary camera and a 12 MP secondary camera.
Besides, the biggest change that Google has made in this series of smartphones is its dual SIM capability. Google Pixel 7 series have Dual SIM capability with eSIM with physical SIM card slot. Surprising news is that the Google Pixel 7 with Android 13 QPR2 Beta update, dual eSIM function is newly enabled. In this way, people can use 2 eSIMs instead of 1 Physical and 1 eSIM card.
This means that you can use 2 different carriers on these Pixel phones without even visiting the SIM card retailer or inserting an actual SIM Card in your Pixel 7 or 7 Pro phones. Since this dual eSIM functionality came out with Beta Android version, many people are predicting that future Google Pixel models like Google Pixel 8 eSIM feature would be including dual eSIM.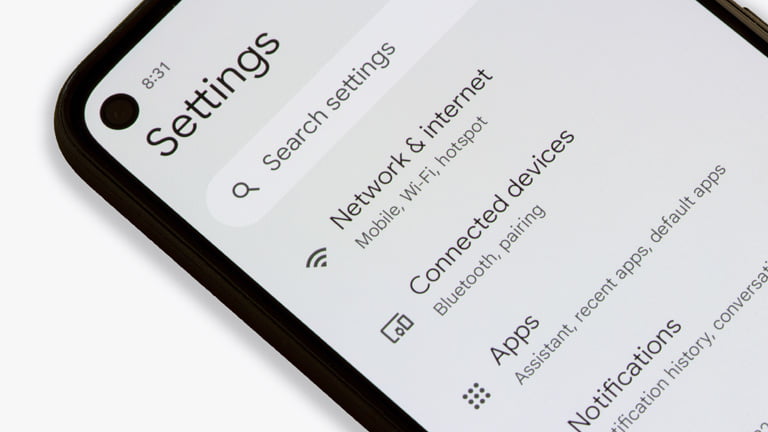 Which Google Pixel devices don't support eSIM?
You also need to check which Google Pixel devices don't support eSIM, before purchasing prepaid eSIM to use data in other countries.
All Carrier-locked Google Pixel phone

Well, all the carrier-locked Google Pixel phones don't support the eSIM facility due to their carrier-locked nature. You can't use international roaming service with carrier-locked devices.

Google Pixel 3 series with following conditions

Additionally, some Google Pixel 3 series phones don't support eSIM, such as those made in Australia, Japan, Taiwan. Similarly, the Google Pixel 3a from South East Asia with Verizon carrier also doesn't support an eSIM facility. Also, Google Pixel 3 bought from the USA or Canadian carriers other than Sprint and Google Fi doesn't work for Pixel eSIM.

Google Pixel and XL, Google Pixel 2 and 2XL

Besides, all the phones that came out before the release of Google Pixel 3 also don't support eSIM. All Google Pixel phones that came out around 2016-2017 have no eSIM feature in devices. For example, Google Pixel and Pixel XL, Google Pixel 2 and Pixel 2XL don't have Pixel eSIM functionality.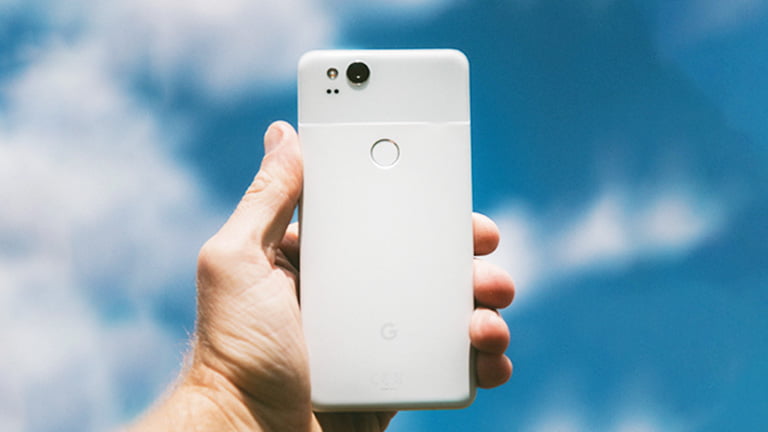 How do I check if I can use eSIM with my Google Pixel or not?
How to check if my Google Pixel is unlocked
If you want to check if your device supports Google Pixel eSIM, you must first check whether it is unlocked. For this, go to [Settings] – [Connections] – [Network and internet] – [Mobile network]. Tap 'Choose network' or 'Automatically select network'. If you can see several networks, it means your phone is unlocked. On the other hand, your phone is not available to use eSIM for international data, unless you contact your domestic carrier to unlock it.
How to check if my Google Pixel supports dual SIM
2 IMEI numbers are necessary for Google Pixel to support dual SIM. You can easily check them on your [Settings] – [About phone] – [IMEI], and see if you can find "IMEI (SIM slot 2)." If the 2 IMEI numbers are displayed as "IMEI (SIM slot 2)", it means that your device supports eSIM. And if you see only 1 IMEI, your Google Pixel doesn't support dual SIM and Pixel eSIM. You can also dial *#06# to get information about IMEI numbers.
How to check if my Google Pixel supports eSIM
The labels might differ from device models, but basically to check if you can use eSIM with your Google Pixel, go to [Settings] – [Network & Internet] – [Mobile network]. Then select [Operator] – [Add Operator] – "Don't have a SIM card?" – Next. If you can scan the QR code, you are ready to use eSIM with your Pixel device.
Do Google Pixel 8 support eSIM?
Google Pixel 8 is expected to be released at the end of 2023, and it is confirmed that it will support dual eSIM. As we've mentioned before, the compatibility of Google Pixel 7 eSIM with Android Beta version shows that Google Pixel 8 eSIM will have a high possibility of containing dual eSIM functionality.
3 reasons why you should use eSIM if your Google Pixel supports eSIM
eSIM is a new technology, and it is widely used in mobile phones these days. Not only iPhone and Samsung phones support awesome eSIM features, but also Google Pixel supports it! However, if you want to buy a new Google Pixel phone, make sure it supports dual eSIM to avoid any problems.
In this regard, the above-given list will be very helpful for you to determine which Google Pixel supports eSIM and which Pixel phone doesn't.
While there are lots of benefits to using eSIM on your Google Pixel eSIM, the following are the 3 biggest reasons:
Convenient Purchase
eSIM is very convenient as you don't need to go through a lengthy contract or wait in a queue to buy a subscription. Without registering or downloading an app, you can get your eSIM with your email.
Easy Activation
You don't need to visit any retailer to activate your Pixel eSIM; you need to activate it within a few seconds by scanning the QR code. After easy activation, you can use Google Maps, Spotify, TikTok and Youtube seamlessly.
No Physical Operation
eSIM provides the most convenient way to change SIM cards or numbers without touching or swapping a SIM card physically. This also means that there is no chance of physical damage to your SIM card as there is no physical card you are playing with.
If you have an eSIM compatible Google Pixel, what are you waiting for? While planning to travel abroad this upcoming holiday season, have a look at this convenient prepaid eSIM such as eSIM Europe plan. This revolutionary and reasonable way to use data, eSIM in Europe will help you enjoy your holiday more.